One wealth management platform supports you, your advisors, and their clients
Create a single system of record and enable the entire advisory experience across any device.
Our Unified Data Fabric is the foundation of our platform—cleaning, normalizing, and enriching data from hundreds of sources.
The Advisor360° platform creates efficiencies for the entire business, streamlines operations, and allows financial professionals to do what they are best at—spending more time helping their clients.
Head of Financial Advisors
A wealth management platform that easily integrates with your existing technology
Our configurable enterprise software adapts to the way your company works.
Data perfected
The patent-pending household-based Unified Data Fabric ingests, normalizes, and enriches data from hundreds of sources using over 10,000 business rules. You and your advisors access the cleanest, most accurate data that serves as the foundation of a consolidated client view within a single system of record.
Designed for today and tomorrow
Accelerate your digital transformation and future-proof your technology quickly and cost effectively with our enterprise-level single configurable code base.
Exponential productivity
Help your advisors focus more on their clients. Our deeply integrated SaaS platform unifies over 400 feeds and financial advisory applications advisors rely on to do their job and automate many manual tasks.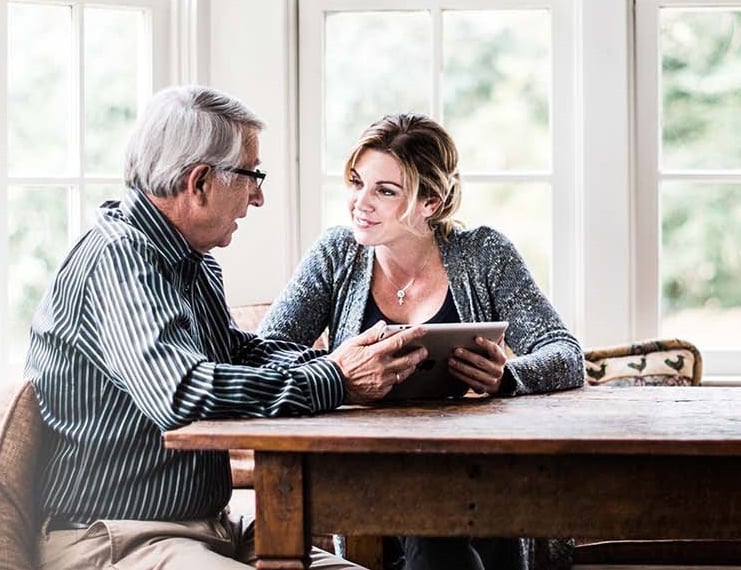 Integrate investment, banking and insurance guidance to enable your agents to make personalized recommendations
As today's investors seek to transfer trillions of dollars, insurance agents will see an increase in demand for financial advice that spans their clients' complete financial lives™. A hyper-personalized approach with clients will enhance communications and enable optimal outcomes for your agents' households.
Discover How