Supporting our people at work and at home
Our people dedicate themselves to the creation and support of an extraordinary wealth management platform. We're committed to supporting their physical, emotional, social, and financial well-being with comprehensive benefits that reward their dedication to the results they help us deliver.
Employee benefits
We offer a diverse benefits package that supports employee needs around healthcare, financial savings, and retirement.
Medical
Employees choose from two Blue Cross Blue Shield plans. Our PPO plan features a national provider network, no referrals required, and a built-in HSA. Alternatively, our HMO Blue New England plan has a $0 deductible and covers providers in MA, NH, and select doctors in CT, RI, VT, and ME.
HSA
Employees with PPO plans can save more for retirement by investing in their health savings account. HSA dollars can pay for deductible costs and provide reimbursement for qualified expenses later. Unused dollars roll over year to year.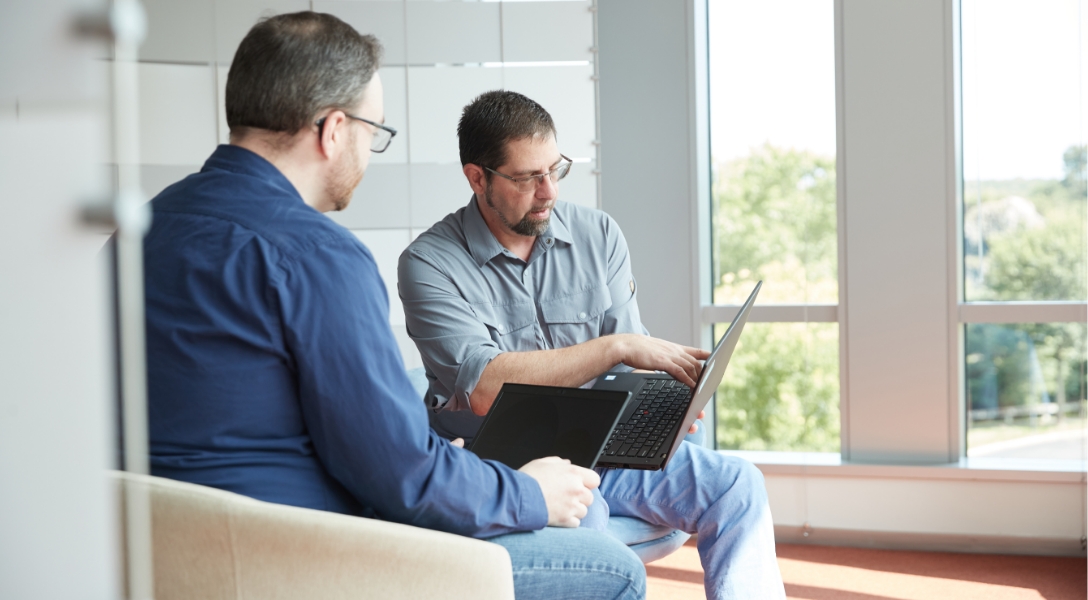 401(k) retirement plan
We match $0.50 for every dollar deferred, up to 10% of base salary deferred. Employees can choose pretax or Roth deferrals and have a wide range of investment options through Fidelity.
Short- and long-term disability
We offer both short- and long-term disability coverage at 66.67% of an employee's salary. We pay 100% of this coverage.
Supplemental long-term disability
Supplemental long-term disability coverage works on top of our long-term disability coverage to replace an even higher percentage of income should an employee go onto long-term disability.
Education assistance
After six months of employment, we reimburse tuition for approved courses to an annual maximum of $5,250. 
Flexible vacation
Employees enjoy unlimited vacation days, taking as much leave as they need while still fulfilling their duties. Our policy includes a minimum number of days that employees must take each year. We also provide ten company holidays.
Life insurance
We provide life insurance equaling twice an employee's annual base salary to a maximum of $500,000. We pay the full premium.
Supplemental life insurance
Supplemental life insurance is available to a maximum of $1,000,000 and is adjustable by increments of $10,000. Deductions are paid by the employee and post-tax.
Vision
We offer vision coverage to defray some of the costs associated with purchasing glasses or contact lenses. We pay 50% of the premium for vision coverage.
Employee assistance program
Employees have access to confidential resources and referral services for personal health, legal, and financial matters to help balance family and work responsibilities.
Bonus plan
Employees participate in a bonus program designed to reward and encourage individual contributions to team success.
Unit appreciation rights (UARs)
Full-time employees are awarded UARs as a long-term compensation incentive. Our Board of Directors determines the size of awards and vesting schedule.
Auto, home, and pet insurance
Employees have access to discounts on auto, home, and pet insurance through Liberty Mutual.
Flexible spending account
Employees can elect to set aside funds on a pretax basis for qualifying healthcare, dependent care, transportation, and commuter parking needs.
Parental leave
We follow the guidelines of the Massachusetts Paid Family Medical Leave program through a private carrier. New parents qualify for additional internal coverage through the company after six months of employment. Parental leave includes both birth and adoptive parents.
Accident insurance
This voluntarily elected benefit pays for care provided after an accident. Employees can use the money to cover expenses such as deductibles, childcare, house cleaning, groceries, or utilities.
Critical illness insurance
Employees can elect to insure themselves with a lump-sum benefit if diagnosed with a covered disease or condition. Money under this plan can be used as employees choose; claims are not taxable as deductions are post-tax.
Legal
Employees can annually elect to enroll with MetLife Legal to access a national network of over 18,500 attorneys covering a wide number of specialties. Deductions are paid by the employee and post-tax.
Dental
Our national dental plan covers up to $2,000 of expenses and includes a $1,500 orthodontia benefit for all ages. We cover 50% of the premium.

On top of an excellent culture and team environment is an impressive list of benefits that continues to grow. This company is truly committed to our mental and physical well-being and prioritizes benefits that make the lives of employees and their families easier.
Jason | Application Developer/Software Engineer
Employee perks
Our on-site programs and amenities help employees achieve the most at work and in their personal lives.
Free on-site fitness center

Flexible work schedule

Volunteer time off

Employee referral bonus

Vacation properties access

Weekly bagel breakfast

Dress for your day

LinkedIn Learning

401(k) match

Unit appreciation rights

Matching gifts