Our commitment to community
We believe that wealth management should be available to all financial advisors and every household, regardless of affluence. Our employees and our business embody the mission to drive positive financial outcomes and impact people's everyday lives. We are driven to do good by supporting organizations and initiatives that are important to Advisor360°'s customers, partners, employees, and neighbors.
Explore our charitable arm, Degrees of Difference, and see how we positively impact our community.
Who we support
We encourage positive change by donating to local charitable groups and international organizations focused on building safer, healthier societies.
Health and well-being
Helping to improve mental and physical health and provide secure living accommodations for families in need
Equal education and employment
Closing the gender pay gap and sponsoring underprivileged youth in career education programs
Food insecurity
Offering donations of meals and funds for local hunger relief programs
International aid
Supporting global outreach during times of crisis
Our employees have a passion for giving. We contribute whenever our employees raise funds for qualified charitable organizations on their own accord, donating up to $250 toward our employees' qualified 501(c)(3) fundraising efforts.

Giving back is rooted in who we are. We are driven to lend a hand in fostering positive change through the support of vital charitable organizations locally, nationally, and across the world.
Darren | Advisor360° President and Degrees of Difference board member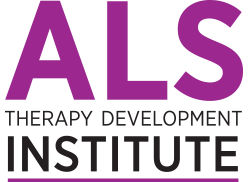 Advisor360° will sponsor the ALS Therapy Development Institute's 2023 Walk for Research. ALS TDI stands at the forefront of ALS research and is the world's foremost drug discovery lab focused solely on ALS.
Help us champion essential local, national, and global giving initiatives through our charitable organization, Degrees of Difference.