The CFP® board has outlined a seven-step financial planning process to help guide CFP certificates through the planning process with their clients and prospects. In this series of four blogs, I am going to show you how Advisor360°'s platform helps facilitate this process by providing efficiency and an enhanced client experience.
In this blog, I'm going to discuss step seven of the seven-step financial planning process: monitoring progress and updating.
Step 7: Monitoring progress and updating
The final workflow is about managing the relationship with the client and the seventh step is where you would monitor your client's progress and update the plan with changes. This step consists of four tasks:
Model Management




This first task overlaps with step six, using our Model Management tools to rebalance and drift reports to see where the client is.



Annual 1-Click Review®

The second task is running an annual review with your client. We make this process easier with our 1-Click Review capability. We can bundle multiple reports and have them run in the same consistent format. Our 1-Click Review may include your asset allocation reports, performance reports, or beneficiary review reports. This is a way for you and your investor to review your progress.






Share reports with secure messaging

The next task is sharing all these reports using our secure messaging and document vault in the Investor360°® platform.





Goals

The Goals tab allows the user to easily refresh or edit the plan as life events happen and to measure how market activity has impacted the plan.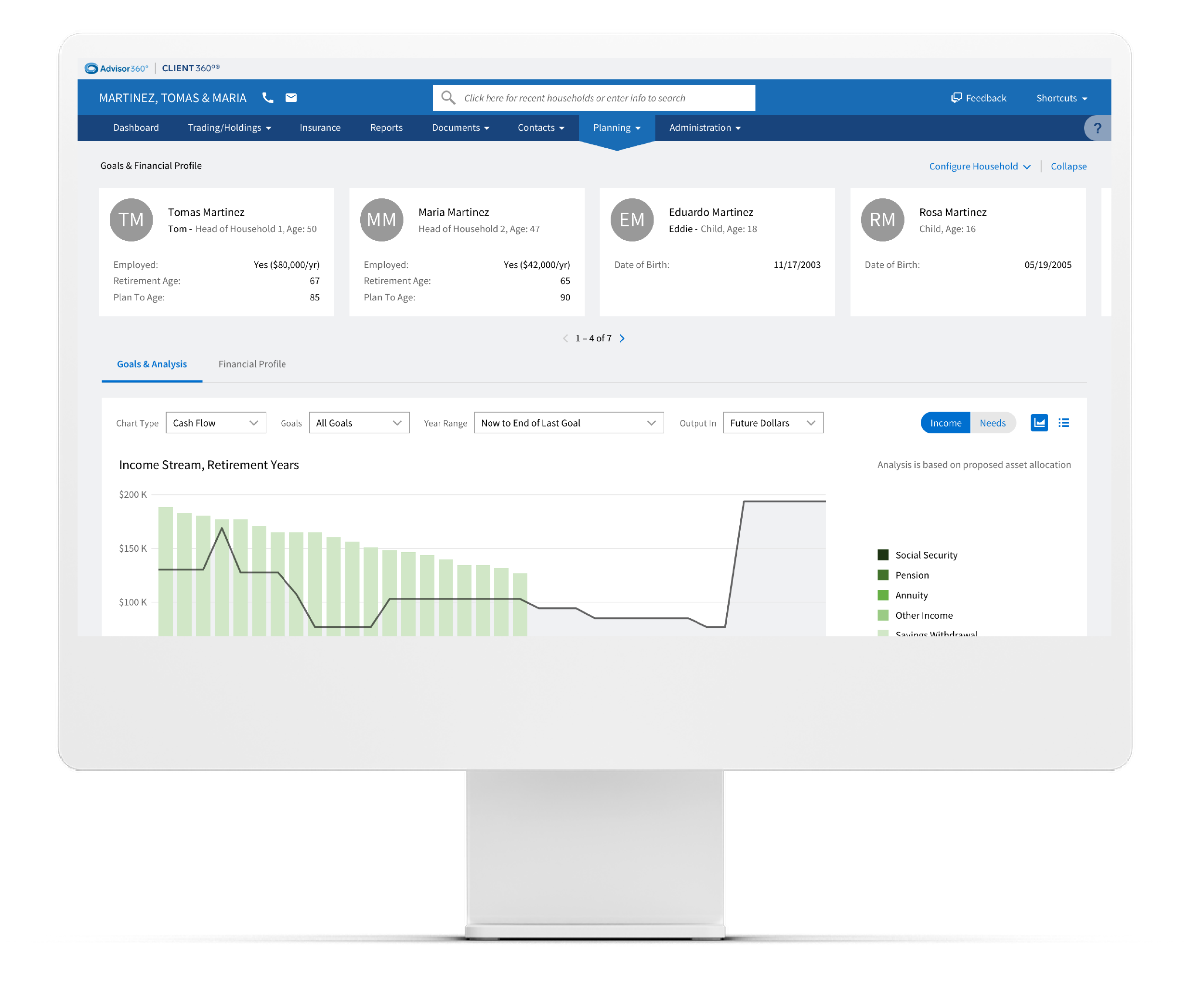 See all seven steps in the financial planning process.


Patrick Noonan is Product Manager for Wealth Management and Insurance. Backed by his years of experience as a Certified Financial Planner (CFP®), Patrick defines and oversees product features that improve broker-dealer, advisor, and investor performance and efficiencies in the banking, investment, and insurance industries.